Ragsnag Rings
Type: both
Padding top: normal
Padding bottom: normal
Background: white-500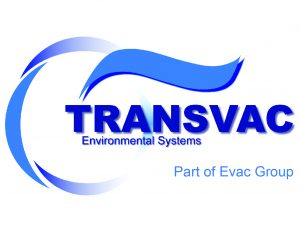 Transvac Systems have developed a range of innovative maintenance equipment specifically designed to enhance the operation of Marine Vacuum Sanitary Systems as installed on a wide variety of vessels and offshore installations operating worldwide.
The Ragsnag Ring is just one of the items that has been produced as a result of customer demand and a continual development towards the provision of "Labour Saving" devices to assist the "End User" in overall maintenance.
Type: multi
Padding top: normal
Padding bottom: normal
Background: white-500
Design Features:
The Ragsnag Ring includes the following standard design features:
The Ragsnag Ring has been designed to capture and retain prohibitive debris (such as rags/nappies/bottles and syringes etc) within the vacuum closet bowl, prior to entering the vacuum main.
All rings are precision laser cut in Stainless Steel AISI 316
The rings are available in DN47 and DN50 sizes and can be be fitted to most leading designs of vacuum toilets (Evac, Hamworthy and Jets) within five minutes.
Installation:
The Ragsnag ring is installed between the internal recess of the rubber connection and outlet pipe with the hooked centre barb projecting from the upper section of the ring and pointing towards the toilet bowl.
Type: multi
Padding top: normal
Padding bottom: normal
Background: white-500
How it works:
The ring is strategically positioned in the toilet's line of flow to catch any objects or debris that could potentially block the vacuum mains. The barb is designed to snag prohibitive debris that can enter the system by misuse and retain it within the toilet discharge before it enters into the vacuum mainstream where it can create blockages and render large sections of the vacuum sanitary system inoperable. The barb, however, will not prevent the discharge of sewage and toilet paper.
Type: cards
Padding top: none
Padding bottom: none
Background: white-500